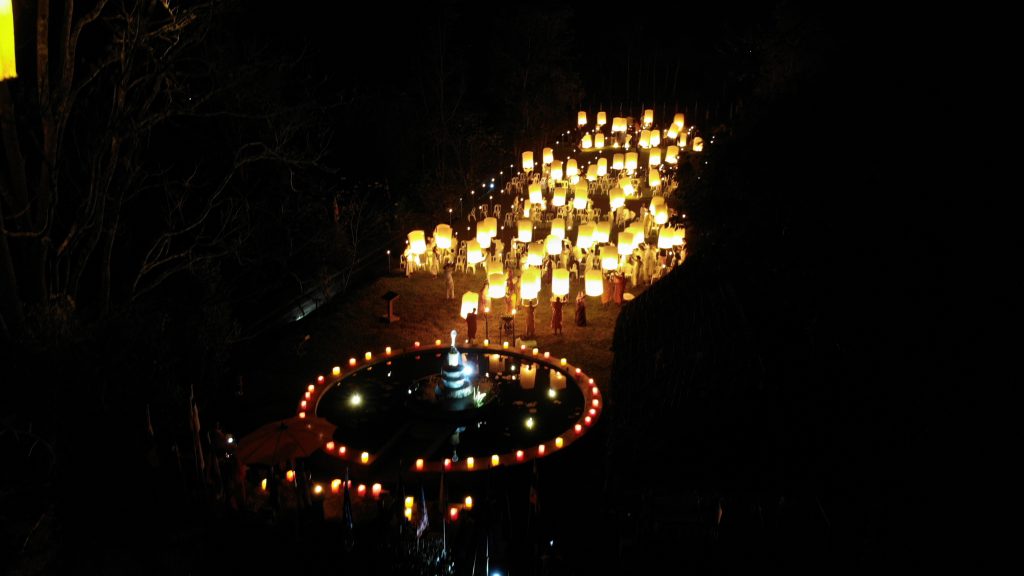 In Chiang Mai there are many sites tourists can join Yee Peng Festival. Pa Pae Meditation Retreat saw an oppotunity to organize this event in Pa Pae to create a lantern ceremony everyone have a good time to meditation and be organized in the middle of nature.
With permission and cooperation of village and local administration organization of Pa Pae sub-district Pa Pae Peace light can be organized first time in 2015. It's a succesful event. Participants who joined ceremony were so satified.
In 2018 after spend effort to renovate area second lantern ceremony was held. 5 days meditation retreat was organisze pararelly. All participants showed they were so glad to be with this event.
In 2019 Yee Peng ceremony in Pa Pae or Pa Pae Peace Light will be on 12th November.
Objective
Initiate Yee Peng International Peace Light to become an important traditional and cultural event in Pa Pae sub-district
Encourage people to practice more meditation
Train local youth to have skill to communicate in English
Support sustainable tourism of Chiang Mai
Support Buddhist teaching to be more interested to young people and international people