8 Reasons to join Pa Pae Peace Light
If you are looking for a place in Chiang Mai to join Yee Pee festival with an authentic feeling. Somewhere that's not busy and crowed. Somewhere you can feel you are back to last 30 – 50 years. Pa Pae Peace Light can be a good solution for you.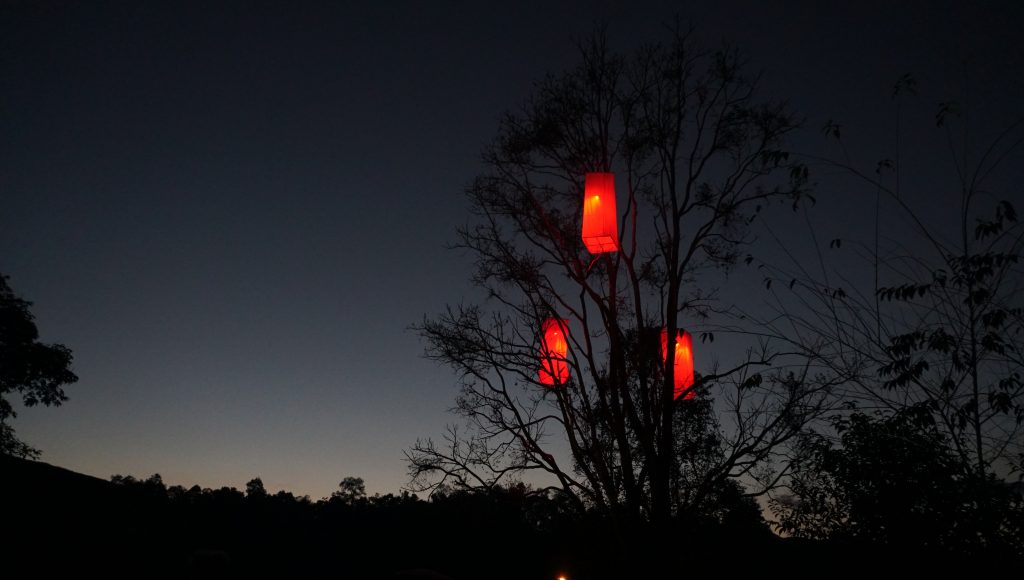 At Pa Pae Peace Light you can spend a good time to meditate in the middle of serene atmosphere before releasing lantern. Releasing lantern with peaceful mind in the middle of nature can be an unforgettable memory in your life.
Not only meditation you can also join chanting. Simple text of Buddhist chanting will be prepared for everyone. When we chant and release pure energy of our mind to the world can bring back a deep peaceful feeling. During chanting it's possible for participants who would like to chant their own spirituality. Peace is universal for all spirituality.
It can be here only people can convey message for World Peace. People in ceremony will be invited to be representatives of their countries to say some words to announce wish to have a better world peace.
You will be in the middle of local people. Not only international people that join this program. People in the village nearby will also join. You will see smiling people from all generation. Grandparents, parents and children can come together. You will see that without any word we can understand happiness of each other by seeing face with smile and happy eyes
To be in the middle of mountain and forest and release lantern can be unique. Human lived long time ago in the forest or on the mountain. Today most of world population live in the city. At Pa Pae we bring you back against time to join spiritual activity in the middle of nature. The whole session of ceremony you will listen beautiful voice of forest as an orchestra of nature.
If you have more available time it would be a good idea to join 5 days retreat. Many people who join 3 days meditation in Pa Pae said their decision to come is really right. Many others said their time here is a best of the whole journey. Slow life let you see more yourself. If you would like to discover some treasure inside, meditation retreat is a best solution for you.
If you are not hurry either arrive earlier or stay overnight you can spend time to visit village. Atmosphere in Pa Pae is still as old time lifestyle. Always calm and slow. People smile and prefer to help. In the area you can visit a local made coffee place, a tea factory, an orange farm coffee place, a forest temple with teak chapel, etc. Good food is always available. It would be an effective charge for your body and mind during long voyage in Asia.
It's really spiritual. Attention fee is free. Participation is for your own experience. It's important to bring back spirituality for modern people. With your five senses and the sixth one you would see how mind can grow and shine. In the middle of the purity admosphere of place and people you could feel a special good feeling that never found anywhere before.