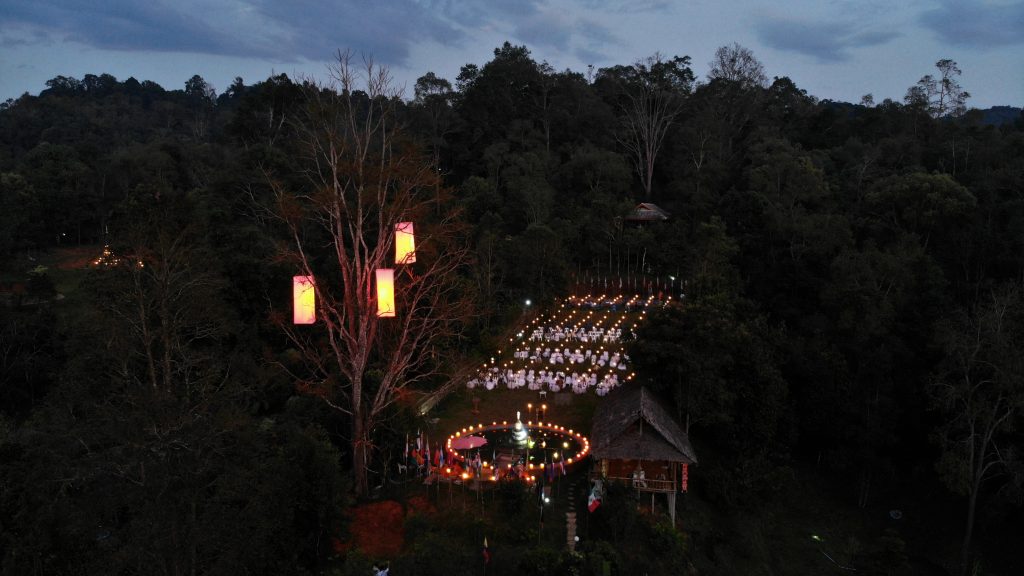 Pa Pae Meditation Retreat will organize together with local administration Pa Pae Int'l Peace Light 2019 to be as part of Yee Peng festival in Chiang Mai.
Participants will be local people and visitors from around the world. It's a chance to create together peace from pure and calm mind through activities of meditation, Buddhist chanting, international speech for world peace, loving kindness sharing, and sky lantern releasing.
Venue of the ceremony will be at Pa Pae Meditation Retreat. Participants will be in the middle of an amazing peaceful enviromment of Pang Ma Kluay village, Pa Pae sub-district, Mae Taeng district, Chiang Mai.
Peace is main theme of this event. Then calmness is priority. Participants will be with each one own inner peace for the whole event.
Sky lantern will be released once everyone is ready. Bright lanterns and mind can make participants an amazing moment which can be an unforgettable experience.
People who come with different believes or no believe, once being together we will realize that peace is universal. Everyone would like to be with peace.
Happiness can bring us also feeling to be one. We can be one. One as human being, one as same humankind, one as world citizen, one that share same the sun, the same earth and the same air.
Pa Pae Int'l Peace Light 2019 would be a special memory to be together to send peace message and to share best wishes to our beloved world. It's a sign to see one day world can be One again.
This program is planned to be as an annual activity to host people from around the world to join and to create together World Peace from inner peace.