Buddhist tradition consider people and animals in the world as friends in Samsara. We were born and reborn again and again for uncountable life. By loving kindness and compassion Buddhist people would like everyone who are suffering from any causes to be free for those situations. For the one who are happy we would like them all be happier. We make a wish to the world to be free from conflict, destroy and violence. We wish the world be free from harm or hurt between being. We would like the whole world be happy and peaceful.
Announcement to share loving kindness to the world
May all beings who are friends who all suffer from birth, oldness, sickness, and death.
May you all be happy, don't be anger to each other.
May you all be happy, don't hurt to the others
May you all be happy, don't have any physical and mental suffering.
May you all be physically and mentally happy and can be safe from any harm or danger.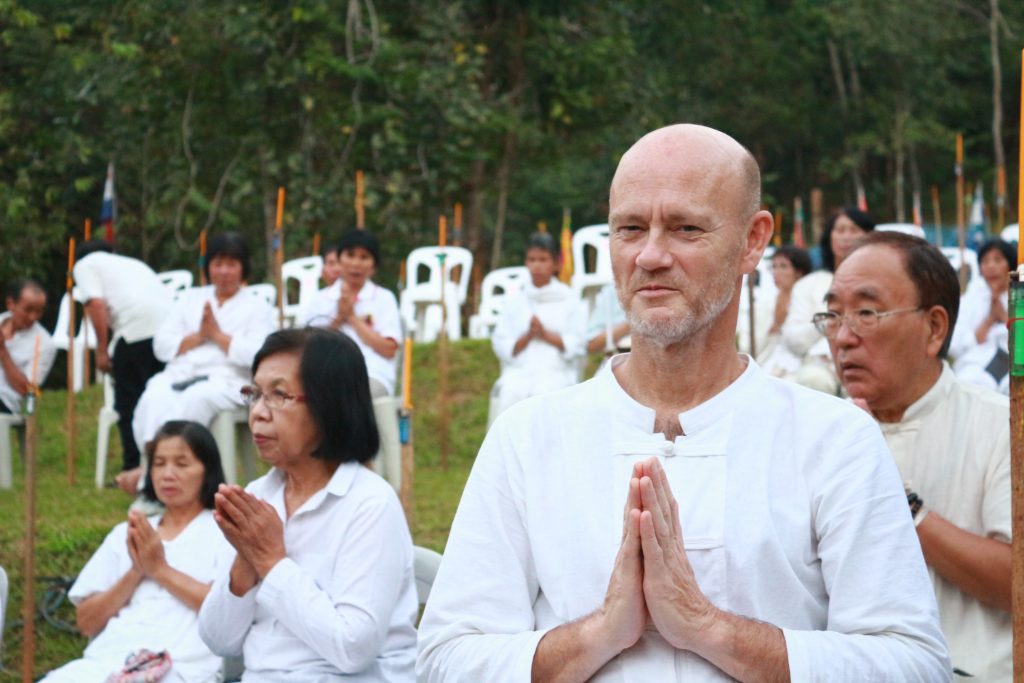 Highlight of ceremony