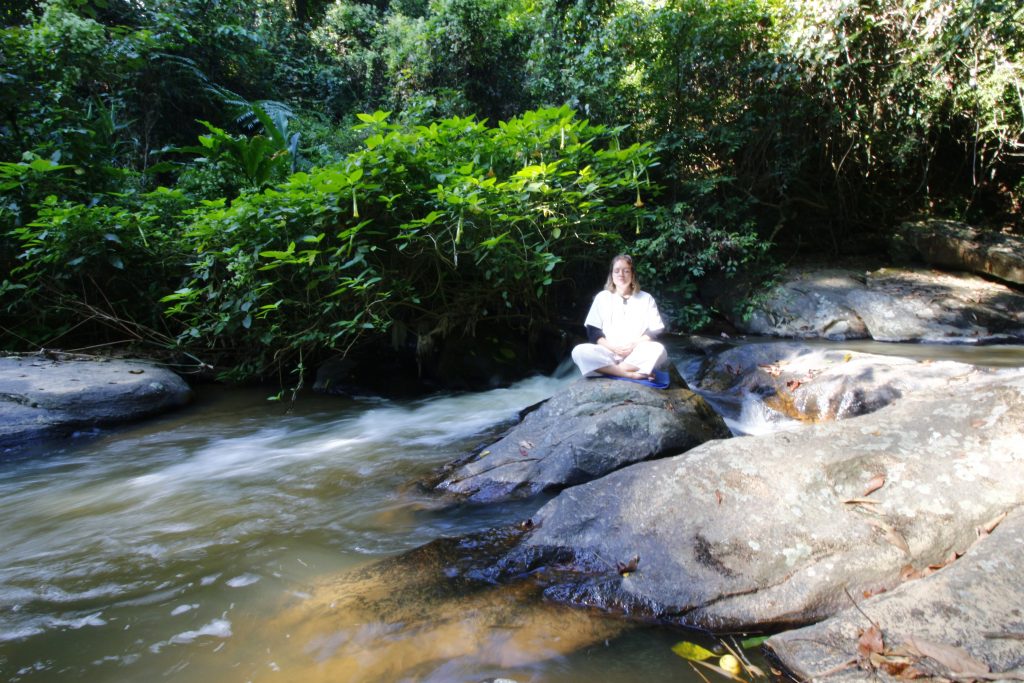 Loy Krathong is a tradition that helps people to relieve suffering of their daily life. Once a year to release serious thing with Krathong to flow with the water can offer a better attitude for life. Once we let go worries, mind can be freer, a better idea or motivation can come into our mind.
Happiness can be an objective of travellers who come to join Yee Peng festival. To have a good time to meditate before releasing lantern can offer a deeper peaceful feeling of happiness for participants.
At Pa Pae Int'l Peace Light you will be at a place where you mind can be calm easily. Thanks to meditation, you will not only be happy with bright lantern flying into the sky, but here you will be with a best moment to connect with deep inspiration of the mind. More understanding and wisdom for your life can be another wonderful experience.
Once you got experience of calmness and serenity from still mind, you can be a different person.With a little more wisdom can possible change our life situation. It can be a simple event that looks very ordinary. But less can be more. A good moment with joyful and peaceful mind can possible become a turning point of your life toward brighter destination.
Next Yee Peng lantern in Pa Pae releasing in will be on 12th November 2019.
5 days meditaiton retreat will be on 9th – 13 Nevember 2019